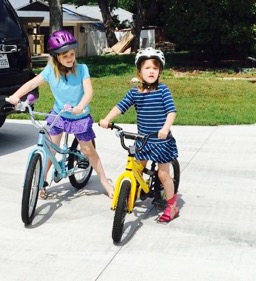 They Grow Up So Fast
February 10, 2021 by Amy Byrd
How do they grow so fast?  I mourned a bit when we lost our last pacifier, gave away the last of the extra diapers and  then, no more training wheels.
In a world that life changes sometimes way before you feel ready, I hope this will encourage you in the same way it does me.
From Ann Voskamp:
Just. Stay. Calm. "The Lord Himself will fight for you. Just stay calm." Ex 14:14  Let the Spirit in dwell, before stepping in to the day.  This is the way calm comes.
For God will do the battle for you.
You just do the breathing in Him.
Big Hug to you, Amy