About The House
The House FM is a listener-supported Christian radio station established in 2004 by the non-profit organization, The Love Station.  The Love Station started with sister station KLVV in 1992. Read our Statement of Faith. The House is proud to be recognized as a Christian Music Broadcasters 2020 Medium Market Station of the Year finalist!
*98.5 in Enid will no longer be House of Praise starting January 1st due to this specific translator being switched to a different station. You can still hear House of Praise in Enid and the surrounding area on 90.5 Another station is now being heard on 88.7 in Enid as well. This frequency is still used in Ponca City, but another statin now has that frequency specifically in Enid and has knocked out receiving 88.7 there. 
Thank you for your support, and we hope you enjoy 90.5 FM in Enid for many years to come! 
Oklahoma City Metro Frequencies: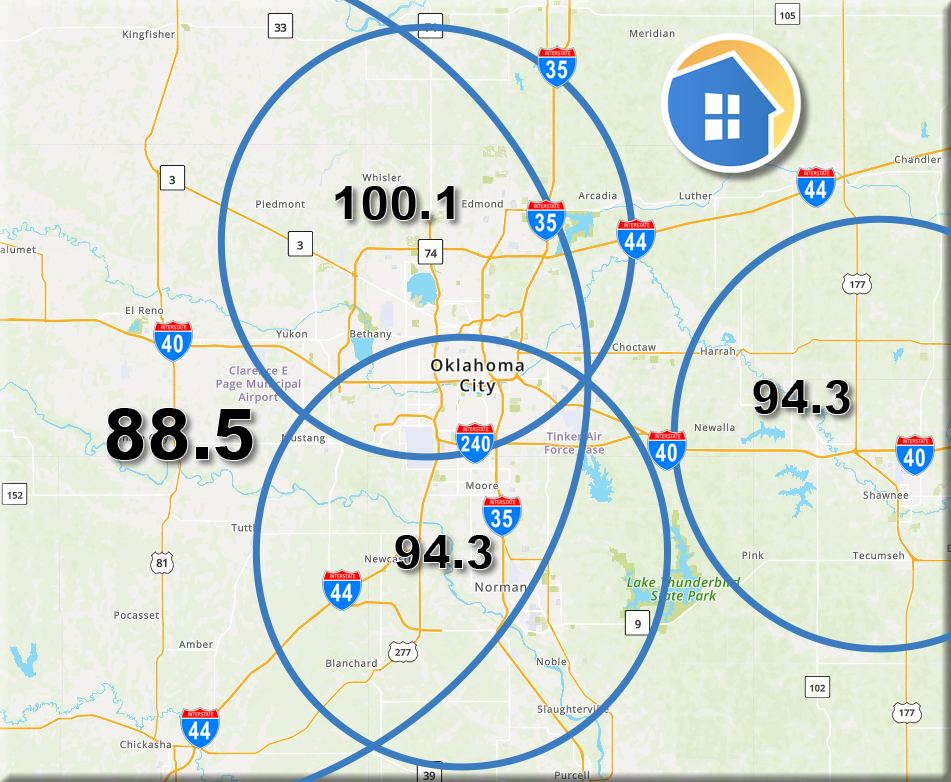 ---
The House FM Frequencies:
89.7 FM (KJTH) from OKC  to Wichita
89.7 HD1 HD Signal from OKC to Wichita
88.5 FM (KZTH) Oklahoma City
89.1 FM (KXTH) Seminole
94.3 FM Shawnee
89.9 FM (KTHF) Elk City, Clinton
105.7 FM Bartlesville
94.5 FM Pawhuska
100.1 FM North OKC Metro
New! 94.3 FM South OKC Metro
105.9 FM Stillwater
100.1 FM Wichita
89.3 FM (KTHL) Altus
94.1 FM (KTHM) Alva
101.7 FM Lawton
106.1 FM (KIXO) Sulphur
New! 101.9 HD2 within 70 miles of Oklahoma City
---
House of Praise Frequencies:
88.7 FM (KLVV) in Ponca City and around Northern Oklahoma and Southern Kansas
89.7 HD2 HD Signal in Ponca City and around Northern Oklahoma and Southern Kansas
90.5 FM (KGVV) in and around Enid
98.5 FM Enid *Starting January 1st, will be rebroadcasting to a different station in Enid*
107.3 FM Stillwater