Take your staff to lunch on The House
Happy Employee Spirit Month!
Here at The House, we have partnered with Swadley's BBQ to take your coworkers to lunch on The House. We want you to brag about your favorite coworker and tell us why they deserve to be celebrated.
Picture this, you and all of your coworkers at Swadley's with The House to celebrate the winner, together! This is going to be so much fun.
Make sure to nominate your favorite coworker here!
A special Thank You to our sponsor, Swadley's, world-famous BBQ for making this all happen.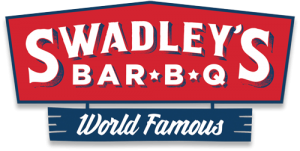 Follow the link at the sidebar for our general contest rules and information.