Where Are They Now?
Do you remember all the voices, faces and personalities that have filled the airwaves for the last 30 years? Have you ever wondered where those former House FM and My Praise FM DJ's have gone? Catch up with some of the personalities that played a huge role in making this ministry what it is today!
Adam Rozanas | On-Air Personality 2015-2016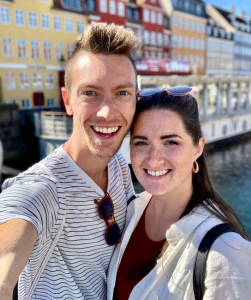 Happy 30th Birthday, House FM!I turned 30 nearly 3 years ago now myself and truly believe I'm in my best decade yet. I'm wishing the same for you.My time with The House FM was relatively short but certainly memorable. Fresh from a three-year stint abroad doing non-profit radio, I served in On-Air, Production and Social Media capacities from 2015 into 2016. During that time, I met my wife Katie on Christian Mingle, dated long-distance for six months and eventually moved to join her in Minnesota where we've been ever since. After another six years in radio—over a decade total—I recently made a career transition into the world of marketing, joining a small but quickly-growing agency in Minneapolis as a social media specialist.My wife—who serves as the children's pastor at our church—and I are currently expecting our first in February. In the meantime we have a four-legged fur baby (a dog) named Rosie, are actively involved in our church, enjoy being outdoors and most recently returned from a wonderfully scenic trip abroad to Scandinavia."Adam Rozanas
---
Andy Youso | Afternoon and Morning Show Host 2008-2012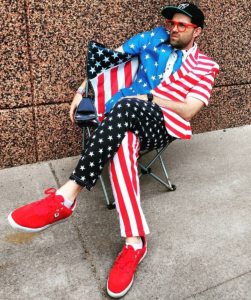 I am now at 98.5 KTIS / Minneapolis on Afternoons, and I also am a freelance voice tracker and fundraiser.  My wife and I now have 3 kids, 15, 10, and 4.There are so many incredible memories that I'll never forget from my time there, but some of the things I was proudest of was the House Party moving from nights to afternoons, putting together the Summer Match game, and of course, helping come up with Homie, The House FM mascot!  I will always look back at my time with The House as the place where I had more fun than any other place I will probably ever work at.  My co-workers, the listeners, and the music was all awesome and I hope that this ministry keeps changing lives in Oklahoma, Kansas, and beyond!
---
Carder Price | Morning Show Host 2005-2014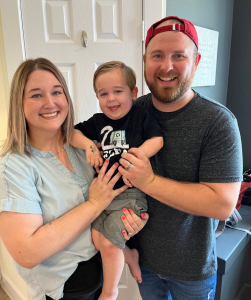 Hey House FM family! I got the honor of starting my career about a year after The House launched in 2004. I spent most of my high school years from 2005-2008 doing the All Request House Party, and being a crazy call in guy to McCoy in the morning.In 2013 I got to return to host the morning show. What a blast it was to get to team up with Janelle and Jenn!God took me to Houston at the end of 2014 and have been there ever since. I work for KSBJ, doing the morning show and enjoying everything except the Houston humidity. My wife Kelsey and I had son in 2020, and he is keeping us busy 😂. His name is Ezra.
---
Haleigh Marie | Morning Show Co-Host with Kevin 2017-2021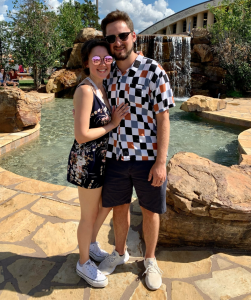 Grayson, Ein and I are residing in Oklahoma City. I am currently working as an Ophthalmic Assistant at a Pediatric Eye Care clinic in OKC and absolutely love it! I'm independently studying to become a certified Ophthalmic Technician (I take my exam for that at the beginning of the year, so prayers for that would be appreciated!). I plan to attend school (I know, I'm surprised, too) in the Fall of 2023 and begin my journey to receive a Bachelor's of Science in Speech-Language Pathology! LOTS of big things are happening over the next year, so Grayson and I are just trying to relax and slow down this year as much as possible!
---
Janelle Keith | Morning Show Co-Host with Brent McCoy 2000-2013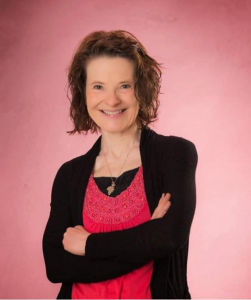 Congratulations on 30 years of ministry.  I am proud to say that I served the ministry from 2000 to 2013, filling the role of Promotions Director and co-host of McCoy in the Morning. Now, I'm still using my voice for good through writing books, podcasting, mentoring authors, and partnering with You Version Bible App.   I'm a busy "Hammy" caring for the latest addition to our family of a 6-month old granddaughter.
My devotional book will be released in the spring of 2023 and I'm already writing book number 3.  I co-host a podcast called Women of Grace in the Marketplace heard on Spotify, Google, & iTunes. I'm a co-founder of Woven Books & Media Services.  (
Woven Books
). I serve as the Author Coach and editor.  It's so encouraging to help others achieve their dreams.  I have written many Bible plans on You Version and you can connect with me at my website
BECOMING GRACE (thejanellekeith.com)
.  I'd love to hear from you, let's connect!
---
Jen Rhymer | Morning Show Co-Host with Tom Scott 2008-2016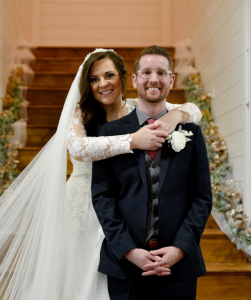 I had many names while working in radio! From Jennifer to Jenntern to J-Izzle and Jenndividual…you can just call me Jenn now ☺️ What am I up to these days? Marking things off my bucket list! In the past couple years I've marked off marrying my best friend, dying my hair, giving away $1000, making a snow angel in Canada, flying in a private plane & skydiving! What should I mark off next?!In my normal Clark Kent schedule I'm the Worship Pastor at Life Center in Ponca City. October makes 8 years on staff here! My family has been a part of this church for 15 years and we believe the best is yet to come!There's nothing better than worshipping Jesus and now we celebrate 30 years of this station encouraging others to do just that!
---
---
Josh Evans | Morning Show Host 2015-2017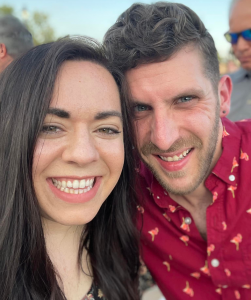 Hello, old friend! A lot of life has happened since we last talked.In the summer of 2017, Lyndsey and I—who'd only been married a few months!—moved from Oklahoma to Columbus, Ohio. I began a new position with 104.9 The River as afternoon show host and production director.Fast-forward to Fall 2022. Lyndsey and I have been married for nearly six years. We have two beautiful boys: Malachi (3.5 years old & the spittin' image of me) and Titus (4 months old & the spittin' image of Lyndsey). I'm still working at The River doing afternoons, production, and podcasting! I also just finished a three-year journey at Fuller Theological Seminary earning my master's degree.So grateful for the season of life I got to share with you while hosting The Wake Up Morning Show. That was a season of much life transition (dating – engaged – MARRIED!) and I'm glad we got to walk through it together.Peace be with you!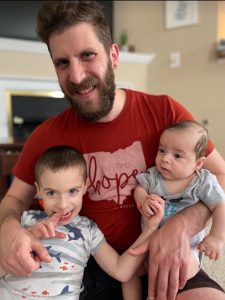 Josh Evans (along with Lyndsey, Malachi, & Titus)
---
Red Dirt Rosie | On-Air Personality 2015-2021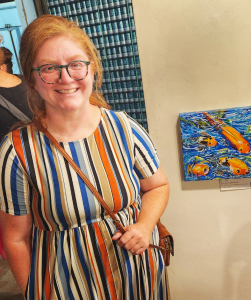 Rosie made the move to becoming a full time artist just a little over a year ago, and has been painting nonstop ever since. Her art business, Red Dirt Rosie has picked up great momentum, with murals being her main focus while still painting canvas art as much as she can . She enjoys working with cities to beautify their blank walls,  partnering with businesses and airbnbs to create beautiful art spaces, as well as collaborating and executing community and student murals. She still enjoys riding roller coasters with her husband and 2 children and writes worship songs during her free time. She is still very much afraid of sloths.
---
RJ Testerman | Co-Host of the original Request Hour 1993-1998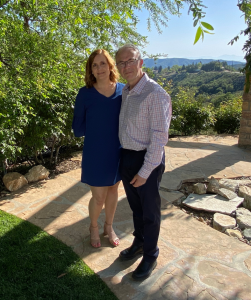 Hi, This, is RJ Testerman and I loved the time I was a volunteer DJ at KLVV for the Request Hour and Inside Yo-High .It helped deepen my faith and help me learn how to join with other Christians to shine the love of Jesus. While living in Ponca City, I was also a volunteer youth director.Since moving to Norman in 1998, I have worked at OU helping students and families with grants, scholarships and loans. I have also helped with youth, including being a cook with my wife Denise at Falls Creek. We both lead our college group currently at Cornerstone Fellowship in Norman.Denise and I have 2 great kids. Annika is 20 and is a junior at OU where she studies Pyschology/Criminology and is a Lil Sis on the Spirit Squad that rides the Sooner Schooner and shoots the shotguns. Drew is 17 and is a senior at Norman North and is a chairman in student government and is active in campus and church volunteering and ministry.I really appreciate my time there and LOVE the HouseFM!RJP.S. If I can ever help a student at OU both in aid and getting plugged-in to a church/ministry in Norman please call me at 405.414.1331 or email me at 
rjtesterman@ou.edu
---
Tom Scott | Morning Show Co-Host with Jen Rhymer March 2015-Dec 2015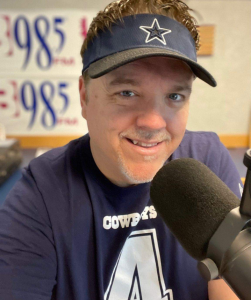 When I'm not hangin out with my beautiful wife Mitten-Nicole and our puppies Mr. Bentley and Teddie…I'm probably doing one of the following activities: singing at church or serving on the production team, out on the water somewhere tryin to catch that fish who always seems to get away, (the struggle is REAL) producing/directing live events/concerts around the U.S., or traveling back to California to visit family when I can. Aside from that, you can catch me on the weekends here at B-98.5 or filling in for my buddy Randy Cain hosting the Bistro Lunch during the Mid-Days.