Two Night Stay In Branson Winners Are...
We have picked our winners for the Pastor Appreciation 2021!
This year, we are giving away a grand prize of a 2-night stay in Branson at Cody's Cabins, a pair of tickets to see JESUS the live performance at the Sight & Sound Theater, and a pair of tickets to see SIX - six voices, zero instruments, all music! Plus a $200 gift card for gas and food.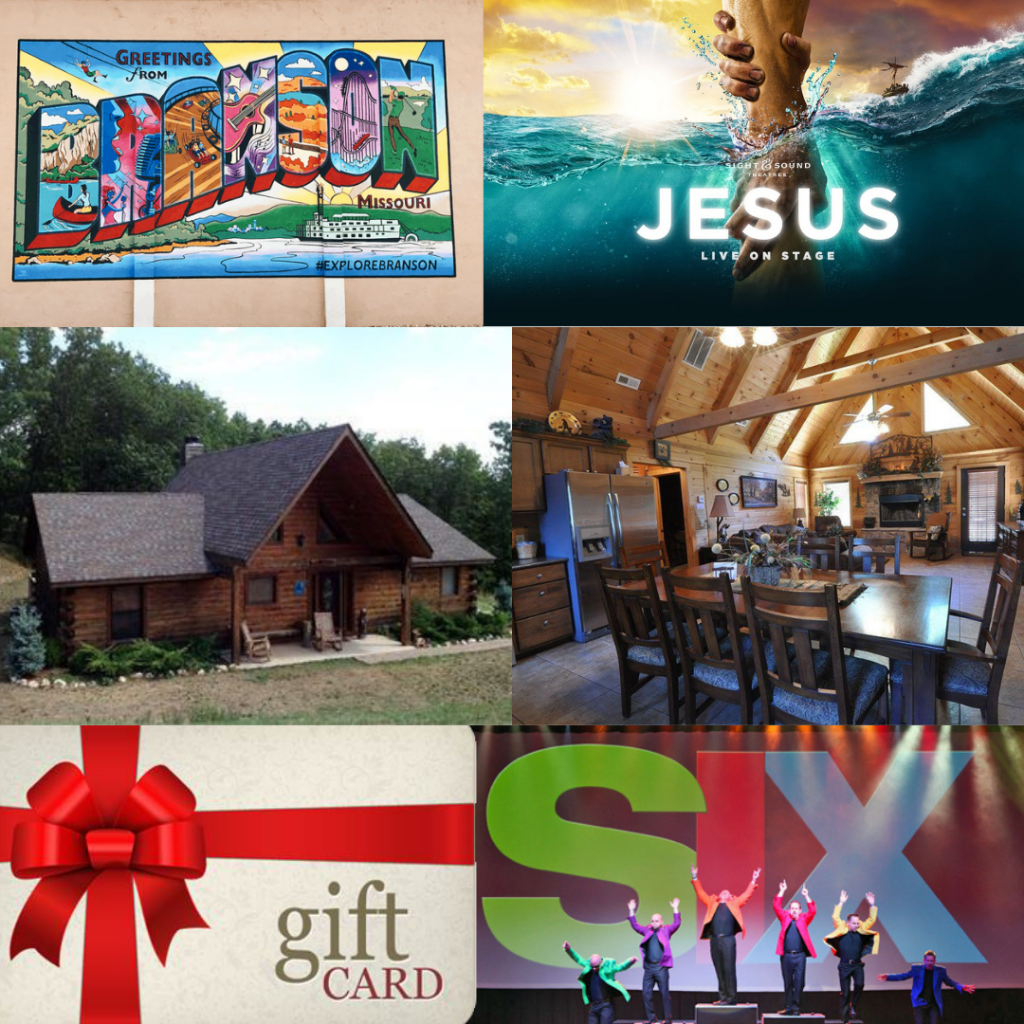 Pastor:  Reverend Terrell Romberg
Church: First Baptist Church, New Cordell, OK
Statement about Pastor:
"Pastor Romberg joined our small town 10 years ago.  He and his wife Patti
came to us from Ardmore and have decided to stay with us.  He has such
a strong faith and kind and giving heart.  You feel at home when you are
around them.  They have family that are missionaries in Asia as well as here
in Oklahoma.  We are blessed to have them in our church and community."
Also, there are more gifts for some deserving Pastors that were nominated:
$250 gift card from Jackson Diamond Jewelers of Stillwater.
Jackson Diamond Jewelers is a 3rd generation jewelry store serving Northwest to
Central Oklahoma since 1952.
Pastor:  Angel Perez
Church: Iglesia Bautista Bethel, Stillwater, OK
Statement about Pastor:
"Pastor Angel has been the pastor in the Hispanic Church for 10 years.  He
has encouraged me to follow Jesus.  When I go thru difficulties we have someone
to look up to which is Jesus, who is there to listen to me and take care of me.
the pastor himself has gone thru difficulties but he has never given up.  His faith
helps him get thru any problem or situation.  The pastor is always there to hear
you and able to give you advice.  I nominate my pastor because he is a strong,
hard working child of God.  I wish him the best and that God can bless him and his
family."
EVS Study Bible from Mardel
With 38 stores Mardel is your source for Christian educational resources, faith-based merchandise, music and gifts.
Pastor:  Jim Jones
Church: Lost Creek United Methodist Church, Perkins, OK
Statement about Pastor:
"Jim goes above and beyond in his call to ministry at Lost Creek.  He came in a
very turbulent time and has dealt with lots of issues with grace and peace
and is working to lead the church into their next big season of serving Jesus.
He is willing to talk to anyone and answer any questions about Jesus or your
faith walk and is a well of wisdom and knowledge.  He is always a great person to
go to when you need Godly advice."
Free Oil Change from Heather Cannon Honda of Ponca City
Heather Cannon Honda is a family owned business who continuously helps support the local community thru many activities
Especially involving youth programs.
Pastor:  Pastor Joseph Highley
Church: First Lutheran, Ponca City, OK
Statement about Pastor:
"Pastor's enthusiasm and great sense of humor has brought life to our church
with the focus being on Jesus and what HE has done for us.  Pastor Highly has
shown me that I can give my time, talent, and treasures to help others joyfully
knowing what Jesus has done for me."
Congratulations to all of the pastors who won, and a big thank you to everyone that nominated their pastor with The House!