Growing Hope Where God has Called us to Serve
August 31, 2021 by Tony Weir
These uncertain times… I'm really tired of that phrase… but it's still with us… and as long as it is we believe we're called to be "over the top" encouragers of God's children.  So many people have lost hope.  And yet we know that there is unlimited Hope in Christ.  We want to spread this message to as many people as we can.  And that's where YOU come in!
During the Fall Fundraiser you have a the opportunity to get involved with God's work at The House!  You can support your community by offering them the Hope of Jesus through music and ministry.  Your neighbors who are dealing with marriage and parenting issues and maybe the loss of a job need hope and encouragement.  The House wants to reach your neighborhood and so many other areas with the message of God's love.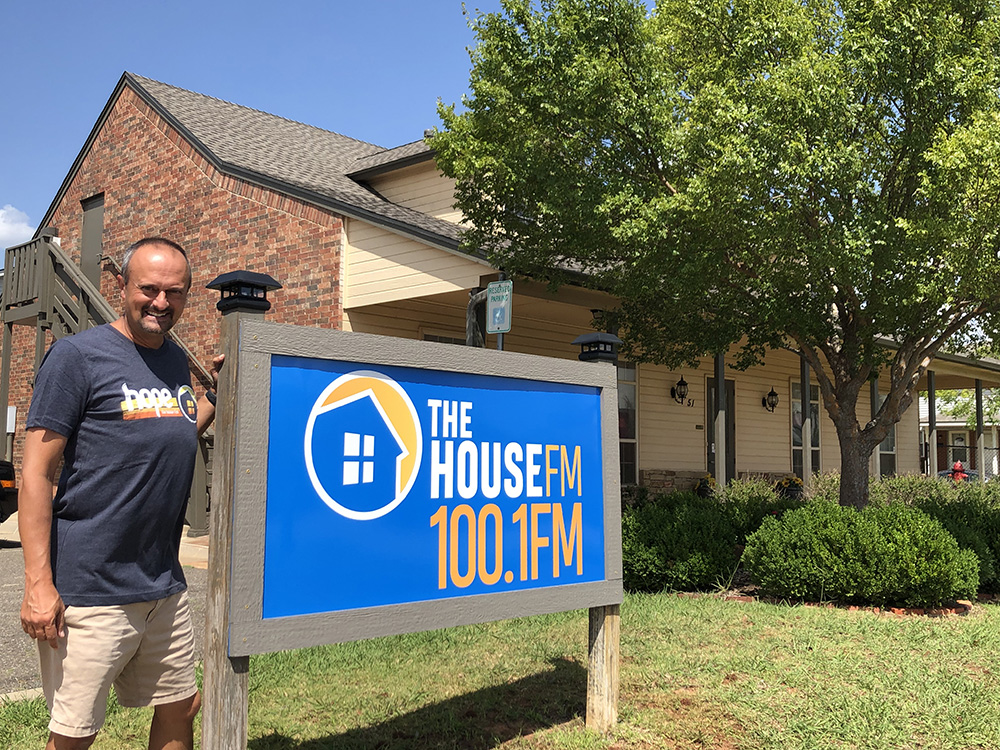 You've probably heard us talking a lot of new signals in the Oklahoma City Metro and the investment that's been made to reach people there.  We hope our long time listeners in cities and towns across the state are excited for what I call "outside in" outreach.  Usually something that starts in a big city grows outward to smaller towns, but our ministry started in Ponca City… grew to Enid and Stillwater and then kept reaching small towns year after year.  And NOW all of the support we've received from those areas is coming together for a great push to reach the still growing Oklahoma City Metro!
The 2020 Census numbers show an influx of over 100,000 people to Oklahoma City in the last 10 years.  Only 14 cities in the country saw that kind of growth!  More than ever we are humbled that God has called us to encourage this city and all of the other great towns we serve in Oklahoma and Kansas.
Can I ask you to pray for this important Fall Fundraiser? It is a very important time in the life of the ministry and being fully funded gives us the opportunity to bless so many in so many different ways.  We want to be empowered to reach out wherever and whenever we can.
If you'd like to help, you can click here and go to our Donation Page.  There you can join our monthly giving team.  (If you're unsure what to give, our average gift is $40 a month.)  If you'd rather just make a single gift to benefit the Fall Fundraiser that will help as well.  It will be used to continue to grow hope in your community and others.
Thanks for giving some time to read about our "hope initiative" here at The House.  Appreciate you and your prayers and gifts.  God bless you and we pray He uses The House to be part of that blessing for you and your family.
Tony Weir
CEO