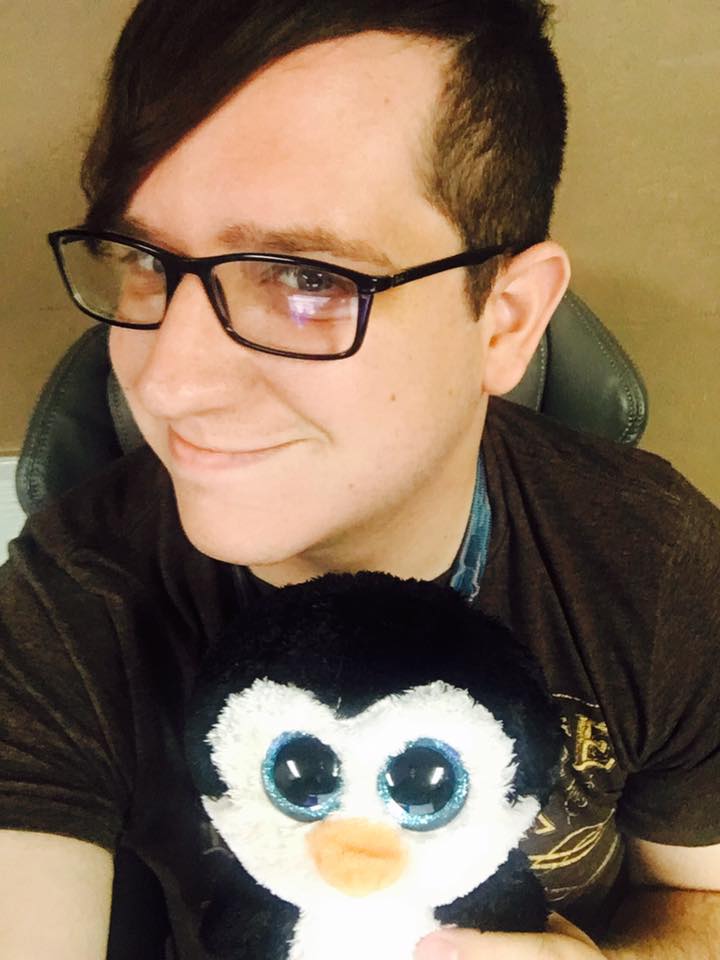 Stephen Lamar
Hello everybody! My name is Stephen and I work as the Social Media Coordinator here at The House FM. I am from Okeene, Oklahoma, which if you haven't heard of it congrats! You're in the majority. After four years of college in Stillwater (Go Pokes!) and one year as a photographer and newspaper reporter in Ardmore,  Oklahoma, God led me to Ponca City. I handle the social media for The House FM  and I also make all the silly videos and photos you occasionally see!
I LOVE Penguins. And puns. You will likely either see me with a penguin or hear me say a pun each time you see me.
I have an amazing lovely beautiful wife and two beautiful daughters. I love my family and they are such a blessing to me. I can't say enough how much God has blessed me. They make me smile in a way that I didn't know was possible until I had a family.
I LOVE everything photography and carry my camera everywhere I go. I first learned to take pictures with "throw-away" cameras and old film cameras and have since upgraded to the digital world of cameras. I am a huge car nerd and have loved Ford Mustangs since I could walk. I do my best to hit as many car shows as I can each year and love everything about them (except the inevitable sunburn). Cars are my favorite and if you want to talk cars, I'm your guy.
I love Jesus with all of my heart and try my best everyday to show the kind of love and compassion He did for everyone, which includes dying for our sins so that we can have eternal life. God put ministry on my heart in middle school, when I began playing bass guitar in a Christian rock band called Eternidy (yes I was a rock star). For most of my life, music and worship has been my call to ministry, so working at The House FM is an amazing blessing for me and I can't thank God enough for the chance to help introduce Him to many more people across the world.